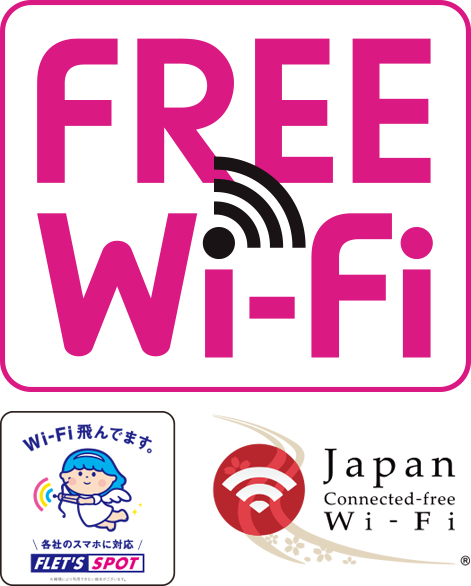 At Osanbashi, you can connect to the Internet via FLET'S Spot provided by NTT East and content delivery service by FLET'S Portal. Free guest Internet access is also available. Please connect with your own Wi-Fi devices.
Select the SSID : Osanbashi_Free_Wi-Fi
STEP 01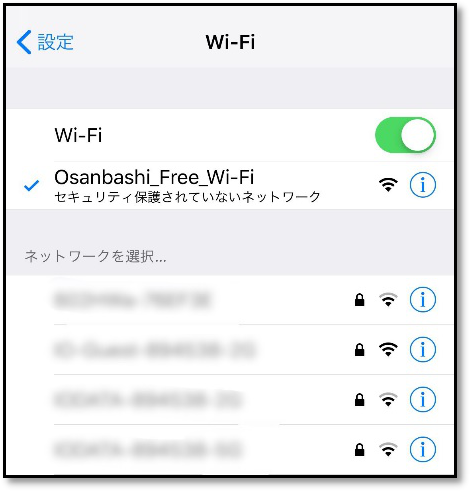 Turn on W-Fi on your phone.
Tap "SSID: Osanbashi Free WiFi."

STEP 02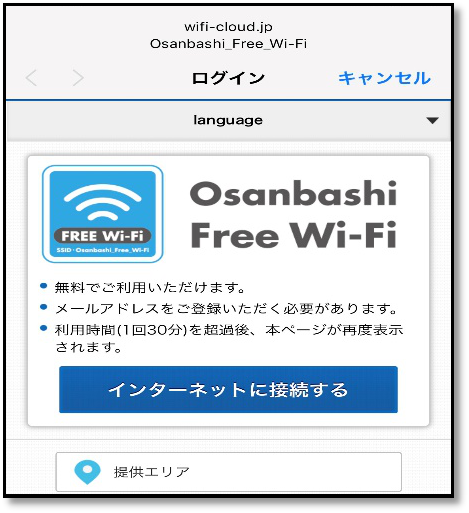 Select the language and tap "Connect to the Internet."
STEP 03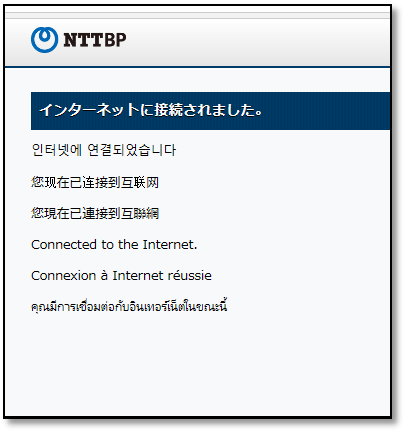 Now you are connected to the Internet!