The Osanbashi International Passenger Terminal has implemented the following measures to fight against infections.
COVID-19 Prevention Video
Disinfection
Hand sanitizers are available at all entrances and exits.
Regular disinfection is conducted at high contact areas such as chairs, handrails, doorknobs, and elevator buttons.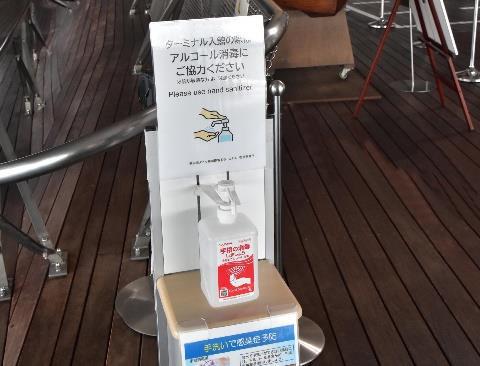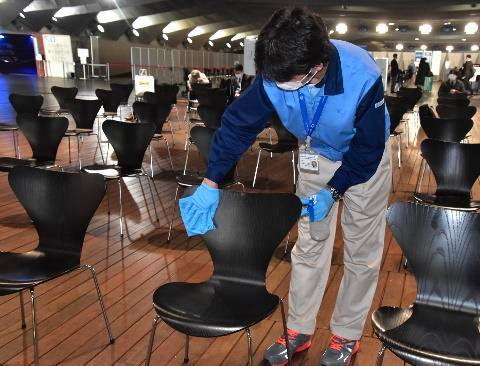 Antiviral Agents
Lobby chairs, elevator buttons, tables, etc. are coated with an antiviral agent, along with wheelchairs and strollers for rent.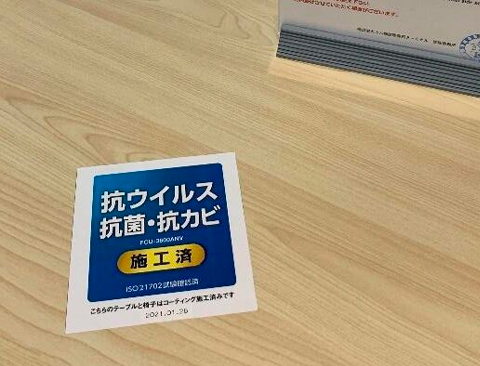 Ventilation
Ventilation fans are running at all times with the main entrance periodically opened to allow outside air in using a large fan.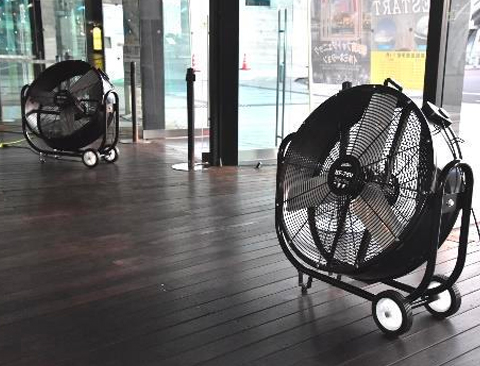 Keeping Social Distance
The lobby has more spaced seating and fewer seats while the elevator is limited to a capacity of 6 people.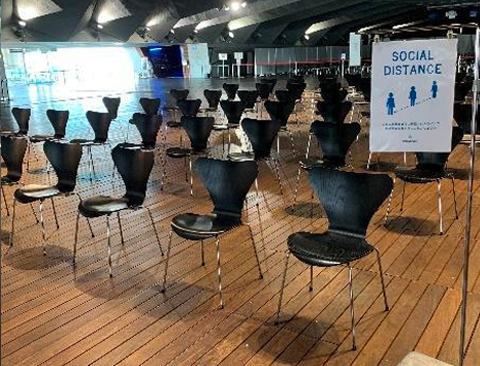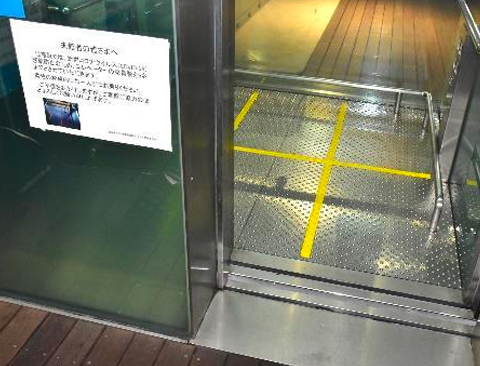 Preventing Droplet Infection
Plastic shields are installed at the information counter. Stores and restaurants are also equipped with anti-droplet sheets with a reduced number of seats. Hand dryers in restrooms have been discontinued to prevent droplet infections.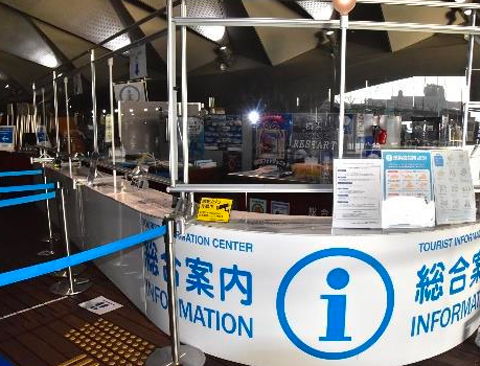 Nursing Room
The baby lounge is equipped with cribs, chairs, tables, and doorknobs coated with an antiviral agent. The air in the room is also treated with an air purifier (B-Zone) that uses ultraviolet rays so that you can use the space with peace of mind.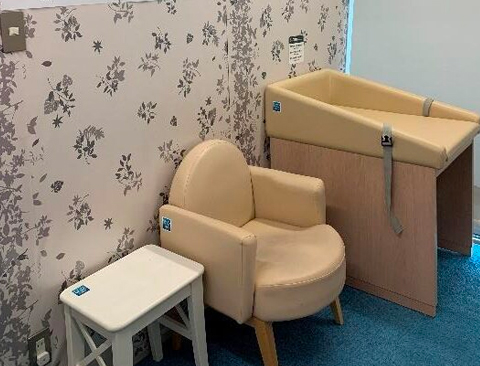 Preventive Measures for Staff Members
We require all staff to wear masks or face shields and encourage hand washing and hand sanitizing.
We have established guidelines for preventive measures for staff members, such as temperature checks before work and checklists for physical condition management.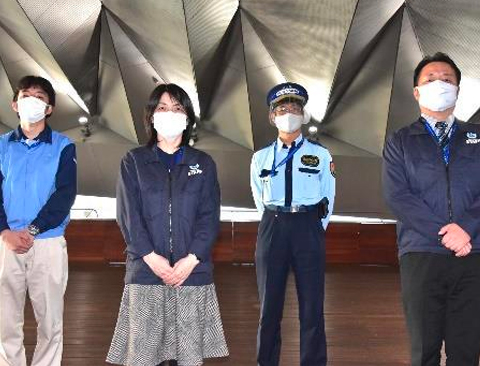 Alerts
We regularly broadcast announcements on the in-house PA system, such as "wear a mask," "keep social distance," "sanitize your hands," and "please refrain from loud conversations." Thermal imaging cameras and large monitors have been installed in the facility to allow visitors to check their own body temperatures.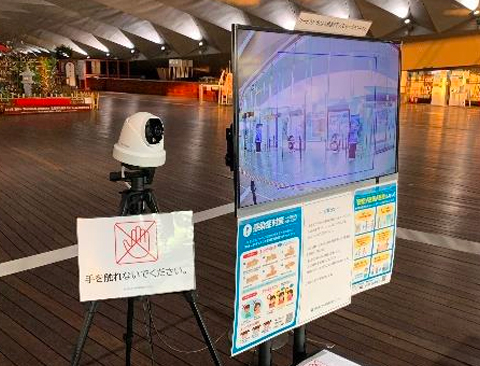 Request to Visitors
(1) Please practice cough etiquette, wash your hands, sanitize your hands and fingers, and wear a mask.
(2) Please keep your social distance and refrain from loud conversations.
(3) Please refrain from visiting if you have a fever or feel unwell.
(4) You can measure your body temperature by self-checking with a thermal imaging camera in the museum.
For Cruise ship passengers
Time of Visit
To prevent the spread of COVID-19, we ask for your cooperation in coming to the ship according to the reception hours indicated on your Embarkation Guide. Please also note that there is a dedicated waiting area for cruises. (*If you are unsure of the reception hours, please contact your travel agent.)
Luggage
Large luggage will be checked after health screening by the crew. At the lobby If you need to wait, please use the coin lockers located in the lobby.
For more information, please check the following link.