2022.3.14
The Osanbashi Yokohama International Passenger Terminal will be changing its opening hours as follows due to the Period of Priority Measures to Prevent the Spread of COVID-19. Thank you very much for your understanding and cooperation.

*Please inquire at each store for opening hours and holidays as they may differ from store to store.
*Please refer to the Yokohama City website for the status of cruise ship arrivals. Click here for the ship arrival schedule.

2022.3.14
横浜港大さん橋国際客船ターミナルは「まん延防止等重点措置期間」に伴い、
営業時間等を下記のように変更させていただきます。皆様のご理解とご協力を宜しくお願い致します。

・期間:2月14日(月)~3月6日(日)
・開館時間:2階ロビー階・大さん橋ホール 9時00分~21時30分
・レストラン・ショップ他の営業時間:各店舗の判断により時短営業・休業となります。

・ロイヤルウイング:2月1日(火)~ 土・日・祝日のみ1日3便で運航します。
 平日の運航はご予約日3日前に判断させていただきます。

・サブゼロ:1月11日(火)~2月21日(月)まで改修工事により休業します。
 2月22日(火)より営業開始します。

・ブルーターミナル:11時00分~20時00分(LO19時30分)

※1F駐車場および屋上(くじらの背中)は通常通り24時間オープンしております。
※ショップは営業時間帯・休業日はそれぞれ異なりますので各店舗までお問い合わせ下さい。
※クルーズ客船の入港状況は横浜市HPをご覧ください。客船入港予定はこちらから。
Feel Yokohama at Osanbashi,
a bridge to the world!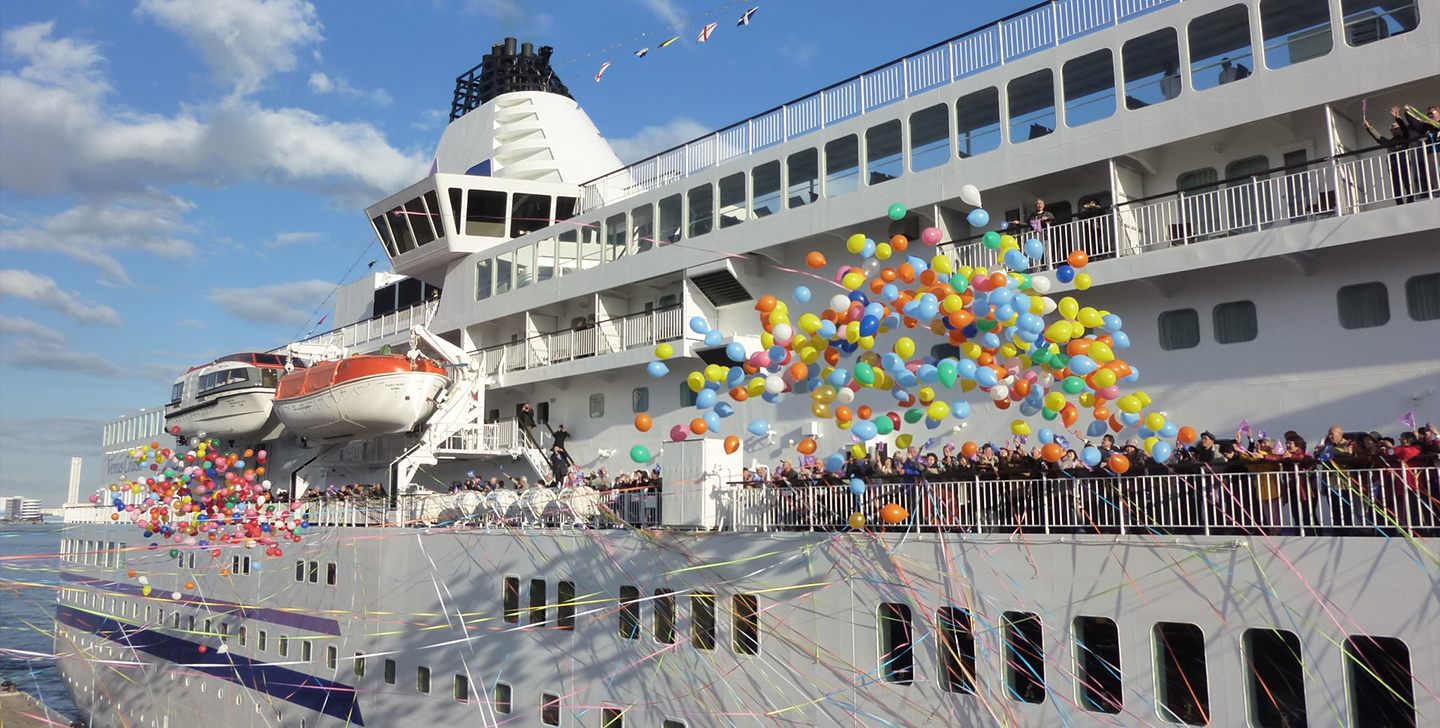 From Osanbashi Bridge to the ocean.
Enjoy your life on a cruise ship
You will experience the luxury of being among the far blue sea and sky. Unwind on the sports deck or in the pool while the sea breeze blows, and you will feel young and fresh. Why not enjoy a boat trip where you can enjoy every minute of your time!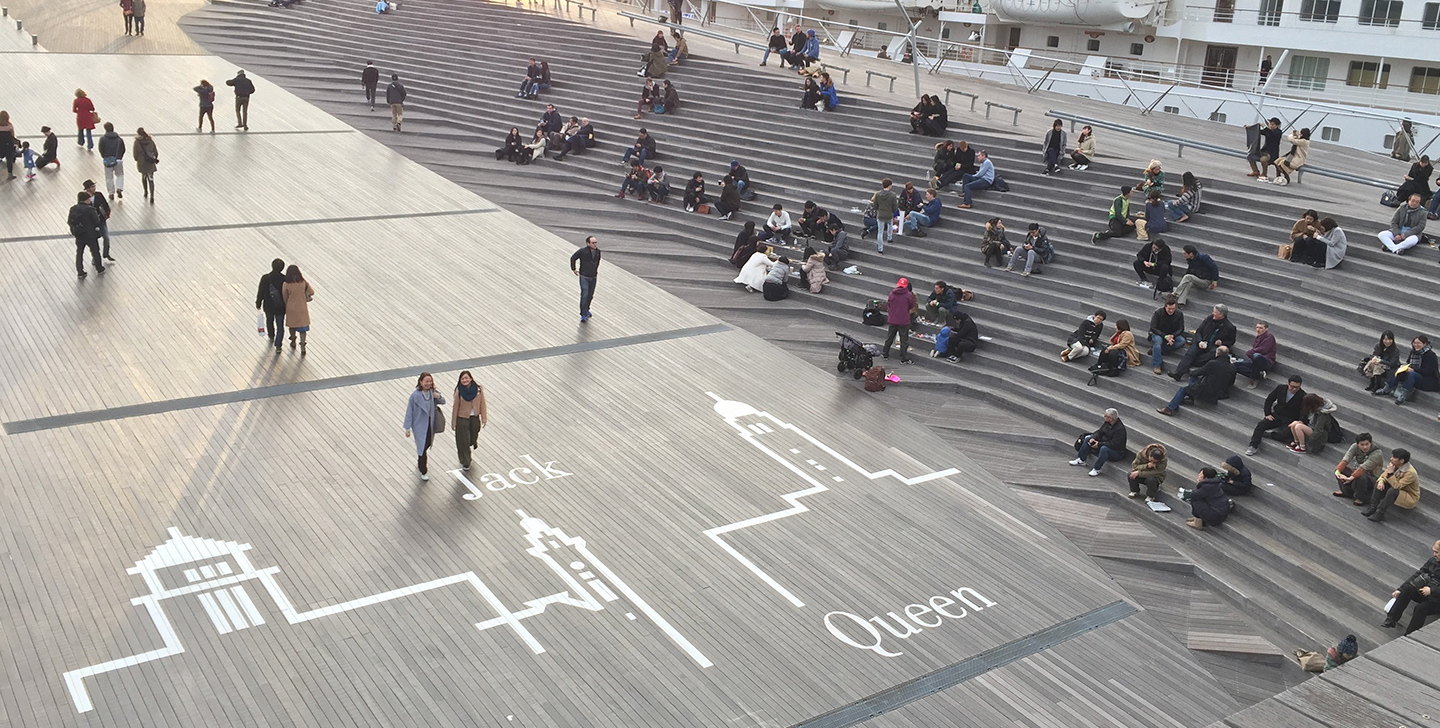 More favorite than special.
A place you'll want to go every day.
Where do you want to go today?
As Osanbashi offers shopping, dining, and a spectacular view to destress, lying on the lawn to feel the sea breeze may not be a bad idea.That's right, feel free to head out.
Want to feel the charm of Osanbashi more.
The Osanbashi Yokohama International Passenger Terminal, commonly known as Osanbashi, is one of the world's leading passenger terminals with a port of call for cruise ships from all over the world.
When viewed from the side of Osanbashi, the rooftop of the terminal building forms two gentle mountainous shapes, which resemble the undulation of waves. Looking like the back of a whale floating on the surface of the water, the design is intended to blend in with the passenger ships and the harbor.