Operation of public facilities based on the Designated Management System - management with a high degree of autonomy and independence through private sector contracting
Osanbashi is a public facility of the City of Yokohama and is managed and operated under the Designated Management System (private sector contracting through public competition). The manager of the facility (i.e., Designated Management) is required to emphasize public nature and public interest in its operations, as well as to exercise originality and ingenuity in "improving services" and "enhancing profitability."
The current designated manager:Yokohama Port Promotion Association.
The current designated management period : April 1, 2022, to March 31, 2027.
Management and Operation of Osanbashi by Yokohama Port Promotion Association
Since the renewal and opening of Osanbashi in 2002, our association has had a total of more than 15 years of management experience, including safety management of the quay as described below.
2002-2005: Contracting
2006-2010: Designated management
2011-2015: Re-assignment of a part of designated management operations (general information, etc.)
For many years, our association has effectively managed and operated Osanbashi in close cooperation with related institutions (national, city, police, fire and rescue, ship-related, etc.) and local communities (i.e., organizations).
About the Yokohama Port Promotion Association
Summary: A local port organization that has dedicated itself to the promotion of the Port of Yokohama.
We are the only organization that encompasses all port-related organizations in the city.
In recent years, organizations from diverse industries such as commerce, tourism, construction, finance, and education have also joined us (over 500 member organizations).
For about 70 years, we have contributed to port administration (esp. cruise policies) and regional revitalization of Yokohama. Specially, we have been deeply involved in the cruise ship reception business (scouting, coordinating ship assignments, welcomes and send-offs, etc.) in close cooperation with the City of Yokohama.
IIn addition, we are working on a wide range of various projects related to the port and the sea, such as educating locals, regional cooperation, and city revitalization (e.g., promoting local economy and culture). *See below for details.
Main Business
Projects connecting locals and the port (citizen collaboration, etc.)
Planned and implemented projects to help more locals learn about the importance and charm of the Port of Yokohama and to create familiarity and affection for the port.
Local projects related to Yokohama's port and sea: Port of Yokohama tours, lectures, Port of Yokohama Cruise Ship Photo Contest, etc.
Port guide services by local volunteers: interpretation and reception of foreign ship visitors, activities to guide them around the port, and more
Regional Cooperation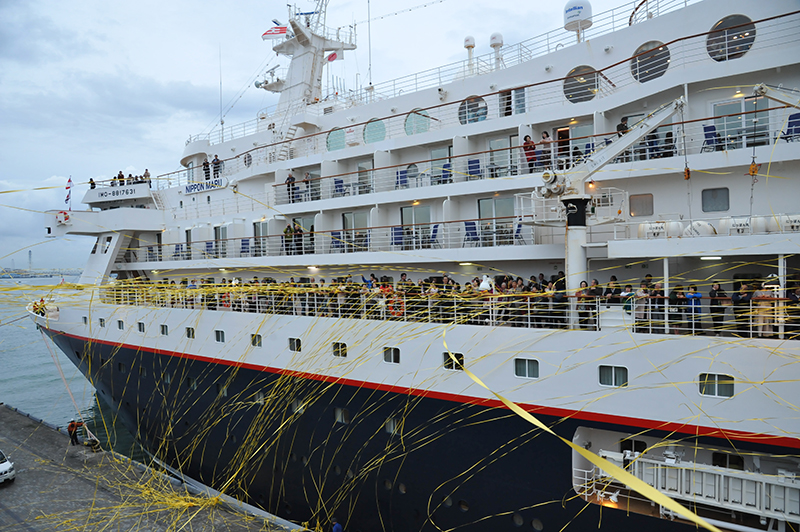 In collaboration with various local organizations and human resources, we are involved in a wide range of community contributions in areas such as crisis management (disaster prevention, crime prevention, etc.), tourism promotion, environmental conservation, and marine sports promotion, all with a focus on the Port of Yokohama.

In light of the increase in foreign cruise ship calls and inbound trends in recent years, "specialized personnel" (in charge of regional cooperation) have been assigned, along with a focus on creating a tourist reception system and developing a new transportation system mainly in the waterfront area.
Revitalization of the city (local economy, cultural promotion, etc.)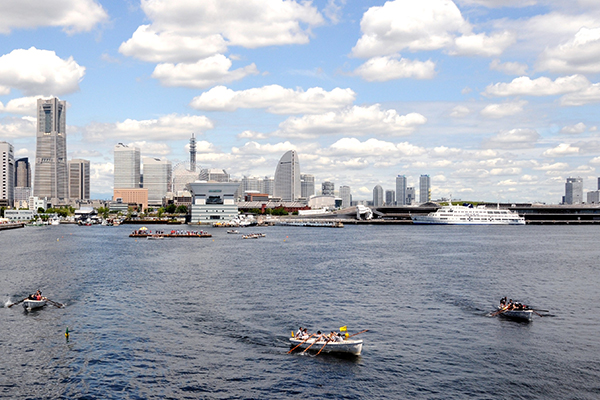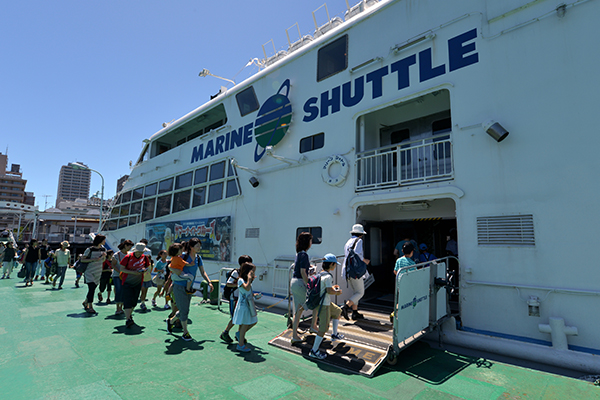 Activities (events, etc.) to help revitalize the waterfront area and other regions, including promoting economy, culture, and tourism.
Minato Fest port-related events, cutter race competition (one of the largest boat races in Japan)
Held various events such as the Yokohama Seaside Triathlon (available for children, elderly, and people with disabilities)
Published "Yokohama-Ko" (quarterly, about 1,300 copies), an original PR magazine that introduces the attractions of the Port of Yokohama from various aspects, etc.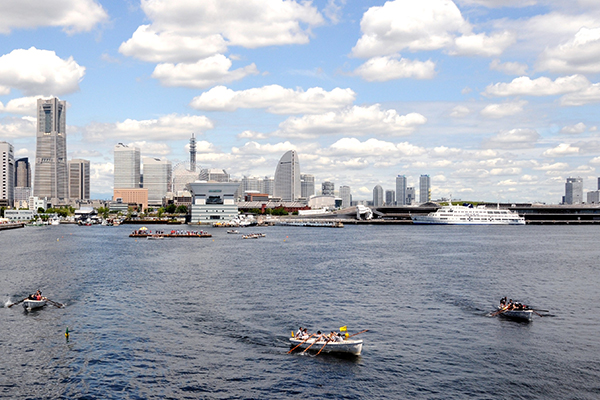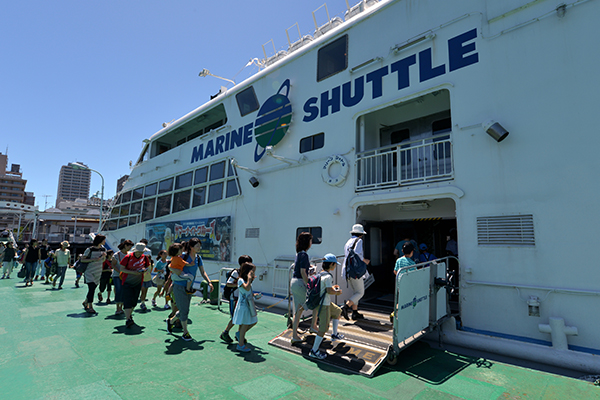 Port of Yokohama Public Relations Magazine